Our Clients include:
City of Ottawa (Canada)

Water Board of Lemesos (Cyprus)

Enia (Italy)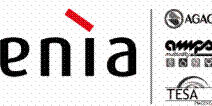 AMGA (Italy)

---
LEAKS International Network:

U.K and Countries not directly covered by Distributors
Allan Lambert, ILMSS (UK) allanlambert@leakssuite.com
Canada and the USA
Alain Lalonde, P.Eng., Principal, Veritec Consulting Inc. 1495 Bonhill Rd., Unit 12, Mississauga, ON, Canada, L5T 1M2 Ph: (905) 696-9391 ext. 101; Fax: (905) 696-9395; Cell: (416) 677-6194 E-mail: alain@veritec.ca; Web: www.veritec.ca
Europe (excluding UK)
Marco Fantozzi, P.Eng., Principal, Marco Fantozzi Via Forcella 29 - 25064 Gussago (BS) - Italy Tel. +39 030 2524372; Fax. +39 030 2524372; Mobile +39 339 5923610 E-mail: marco.fantozzi@email.it Web: www.studiomarcofantozzi.it
Iran, Kuwait, Lebanon, Qatar, Turkey, Uzbekistan, United Arab Emirates,
Malcolm Farley, Principal, AQUA2 The Firs, Station Road, Alvescot, Bampton, Oxon, OX18 2PS, United Kingdom Tel + 44 (0) 1993 841357; Fax +44 (0) 1993842924 Mobile +44 (0) 7768 528625; E-mail: mfarley@alvescot.demon.co.uk
Australia
Tim Waldron, Chief Executive, WIDE BAY WATER CORPORATION PO Box 5499 Hervey Bay Qld 4655, Australia Phone: 61 7 4197 4102; Fax: 61 7 4125 5118; E-mail: TimW@widebaywater.qld.gov.au Web: www.widebaywater.qld.gov.au
---
Who' Who





U.K and Countries not directly covered

Allan Lambert

Director

ILMSS
Allan Lambert
Allan has more than 40 years experience in the water industry and is recognised as a world leader in water demand management. He was the leader of the first International Water Association (IWA) Water Loss Task Force from 1996 to 2000, and has produced numerous international papers and publications on leakage management.
Allan has held positions as: President, British Hydrological Society; Technical Secretary, UK National Leakage Control Initiative; Special Adviser, House of Commons Environment Committee; and consultant for World Bank and other international funding agencies.
An independent consultant, he is also Managing Director of ILMSS Ltd: which provides training and leakage management software to facilitate introduction of IWA methodologies. He contributed considerably to the IWA water loss performance indicator initiative and last but not least, developed the BABE concept for Component Analysis of Real Losses, and the ILI (Infrastructure Leakage Index).


Europe (excluding UK)
Marco Fantozzi

Director MARCO FANTOZZI Innovative Solutions to Leverage Performance in Water Industry

Marco Fantozzi

is the Managing Director of Marco Fantozzi a specialist company in water management operating in Italy and Internationally. He holds an engineering qualification a

nd he

is specialized in water loss management software and in personnel training on water systems efficient management.

He is a Member of IWA "Water Loss" Task Force, and the Technical Coordinator of the Italian "Water Loss" Group and he is actively promoting the application of IWA methodology. He has published a number of papers on issues related to the management of urban water supply and of water sources. As a speaker, he participated in more than twenty international conferences on these matters.

He has 18 years experience in water, gas and wastewater engineering as a Manager responsible for water, gas and wastewater networks in ASM BRESCIA SPA (Italy), one of the largest and most advanced public utility companies operating in Italy. He is an Expert Evaluator of the European Commission for the 5th and the 6th Framework Research Programme for the Key Action "Sustainable Management and Quality of Water", a Member of the "Emerging Technologies Group" of AWWARF (American Water Works Association Research Foundation) and Guest lecturer at University of Catania and Brescia (Italy).

Iran, Kuwait, Lebanon, Qatar, Turkey, United Arab Emirates, Uzbekistan

Malcolm Farley

Principal
AQUA2

Malcolm Farley is a Chartered Engineer (CEng), a Chartered Environmentalist (CEnv) and a Fellow of CIWEM. He is Chairman of the Publications, Communication and Conferences team of the IWA Water Losses Task Force.

He has 36 years experience of working with water supply and distribution networks worldwide, working for the UK Water Research Centre (WRc) for 25 years, and, for the last 20 years of his career, specialising in water loss management and leakage control.

He left WRc in 1994 to form his own consultancy, Malcolm Farley Associates. In 2002, with water sector colleagues, he formed a second company, Aqua2, specialising in water supply projects and training workshops in developing countries. As a consultant for the World Bank and the World Health Organisation he has worked on NRW reduction projects worldwide.

He is co-author of the IWA Publishing book - 'Losses in Water Distribution Networks - A Practitioner's Guide to Assessment, Monitoring and Control', and he will shortly publish a second book for IWAP on 'Technology and Equipment for Water Loss Management'.



Top





Canada and the USA

Alain Lalonde

Principal

Veritec Consulting Inc.
Australia
Tim Waldron

Chief Executive
WIDE BAY WATER CORPORATION

Tim has over 30 years experience in the water and wastewater industry. Born and educated in England, Tim worked for North West Water U.K. for over 20 years including 10 years as the Water Supply Manager of the City of Preston servicing a population of approximately 1.2 million people.

Later, as Divisional Engineer for North West Water, he was responsible for specialist engineering, water demand management and water by-laws.

His specialist knowledge in water demand management led to his secondment as a Technical Advisor for Developing Countries, as the United Nations Technical Representative for the South Pacific for U.N.D.P. and the World Health Organisation. Tim is presently Chief Executive Officer of Wide Bay Water Corporation.



Top

Copyright © 2006 Allan Lambert

Our Training:

Send us an email to email address below: allanlambert@leakssuite.com to keep informed of
all our training courses.