LEAKS International Network:

UK (mainoffice)
Distributors:
---
Who are the International Water Association "Water Loss Task Force"? More...
The Water Loss Task Force is a special interest group established by the International Water Association to develop practical methodologies and share ideas on water loss issues and management. The Water Loss Task Force comprises more than 70 representatives from 19 countries, working on some of the largest and most diverse water loss contracts and projects in the world. The Task Force has developed a common water balance, terminology and best practice performance indicators, which can be successfully applied to water loss activities throughout the world.
---
LEAKS is a SPONSOR of Water Loss Management Strategies Conference Italy 2006 More..
Conference in Genova A one day workshop will take place on May 15th entitled : "The Collaboration of Leakage Specialists, Water Utilities and Regulators to improve Water Systems Efficiency"
Workshop and Conference in Ferrara A three day Workshop and Conference will take place on May 17, 18, 19th entitled "Water Loss Management Strategies"
an event in collaboration with: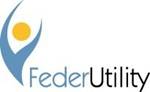 IWA
International Water Association

Visit H2O International Fair web site: http://www.accadueo.com
ILMSS presents:
LEAKS Suite of Softwares
Leakage Evaluation and Assessment Know-How Software
using best practice methods promoted by IWA Water Losses Task Forces
LEAKS (Leakage Evaluation and Assessment Know-How Software) is a comprehensive suite of customisable softwares that allow the User to quantify leakage and leakage management options in pressurised water distribution systems
LEAKS helps Utilities to understand the interlinked processes that cause leakage, and to identify opportunities for reducing leakage, saving money and increasing efficiency
LEAKS Suite of Softwares includes:
F
ree Software
CheckCalcs
More
Thi
s is an introductory software that allows you to quickly
: - c
alculate 'best practice' performance indicators for your
systems
- i
dentify appropriate priority actions, using international
gui
deline
s - a
ssess benefits from managing adverse effects of excess pressure
Standard Softwares More The Standard Versions are designed to introduce and explain the concepts, and to encourage Utility personnel to become familiar with the basic calculations and data requirements.
LEAKS Suite - Software Tools

for applying IWA Task Forces and other methodologies

Standard

Software

for sale to Utilities

Customised

Professional

Software

Water Balance

& Performance

Indicators

PIFastCalcs

Each of the Standard Versions can be customised to individual requirements

This customisation can include the addition of more specialised Worksheets from the

LEAKS Professional

Workbook

Pressure

Management

PressCalcs

Active

Leakage

Control

ALCCalcs

Economic

Leakage

Levels

ELLCalcs
Professional Softwares These are additional specialised groups of worksheets for more detailed calculations, predictions and analyses
For further Information about the Softwares and Training please contact national representatives or send us an email to email address below: allanlambert@leakssuite.com

Our world-class experts includes

Allan Lambert



Director
ILMSS

Marco Fantozzi

Director MARCO FANTOZZI Innovative Solutions to Leverage Performance in Water Industry

Malcolm Farley


Principal
AQUA2




Alain Lalonde

Principal

Veritec Consulting Inc.

Tim Waldron

Chief Executive
WIDE BAY WATER CORPORATION
Copyright © 2006 Allan Lambert

Free CheckCalcs Software T

his free software introduces the User to the '4 Components' approach to leakage management. It is used to provide a quick assessment of current performance, and to broadly identify opportunities for saving water and money

.
Water Loss Management Strategies Conference
Leakage Italy 2006
IWA NEWSLETTER ABOUT CONFERENCE
More

Send us an email to email address below: allanlambert@leakssuite.com to keep informed of
all the latest developments of our softwares and of our training courses.



F

ree

CheckCalcs

Software

soon available

Download CheckCalcs here

LEAKS Brochure Download full LEAKS Brochure PDF here.

Not got Adobe Reader? Download it here to view our full programme.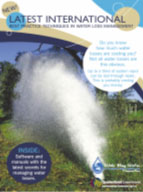 WATER LOSS MANUALS: Manuals with the latest secrets for managing water losses (by Wide Bay Water Corp.)
Distributors: