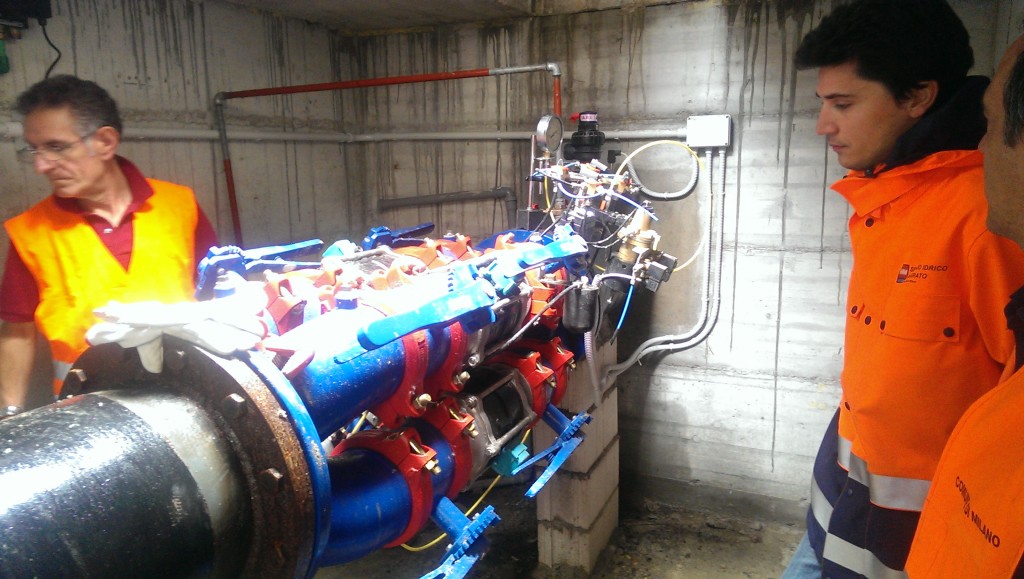 One of the major challenges facing a water utility is the high level of NRW (Non-Revenue Water), both through real (or physical) losses and apparent (commercial) losses. The losses needs to be kept at an optimal minimum for the utility to be efficient and economically sustainable.
Marco Fantozzi has directly participated in some 98 water loss projects in 15 countries.
Studio Marco Fantozzi offers international water utilities and organisations advisory, training, customised software (www.leakssuite.com), monitoring and consulting services. Specifically:
✓ We analyse your water losses and advise on proper non-revenue water management strategy using the most advanced software tools. Marco Fantozzi was among the first to utilize the Standard IWA Water Balance in Europe and continues to participate in its development.
✓ We design and implement pressure management zones (PMZ) and district metered areas (DMA) and support leakage reduction by choosing appropriate leak detection technology and repair strategies.
✓ We support the optimisation of your failure documentation and failure statistics and develop an appropriate database for maintenance planning.
✓ We support utilities to operate at the optimum level for energy efficiency, pumping efficiency and pressure management, including the monitoring and elimination of pressure transients by high speed continuous pressure transient measurement.
Most of the people who use best quality replica watches use them because of the model. The fashion of best replica breitling watches may help people seem their finest if they are working to make a good sense, and they need to have got a cheap replica breitling watches uk that any individual would observe from your distance apart, like the replica bell & ross watches uk . A genuine eternal common that properly matches any special occasion. A fake panerai luminor watches can be another everlasting basic, its price getting realistic to say the least.
✓ We support the optimisation of pressure in your system reducing leakages, bursts frequency and energy costs. We help you to implement advanced pressure management (PM), a fundamental activity for water loss reduction and improved asset management. Marco Fantozzi is an international leader in PM.
✓ We analyse the efficiency of your customers meters and assist you to define an economic replacement plan to increase revenue and improve your level of service.
Metering is a fundamental activity for water utilities to increase revenue.
✓ We give advice on innovative and cost efficient network monitoring systems and plan such systems according to the individual framework conditions of your supply system.
✓ We ensure the increase of NRW know-how in your company by means of individual training programmes.
Please contact us to receive more details.
Interactive model
The Interactive model developed by JOAT, a partner of Marco Fantozzi, allows you to simulate the effects of different NRW actions.
Click here to play with the JOAT interactive model